Prestashop Module:

Paysafe NETBANX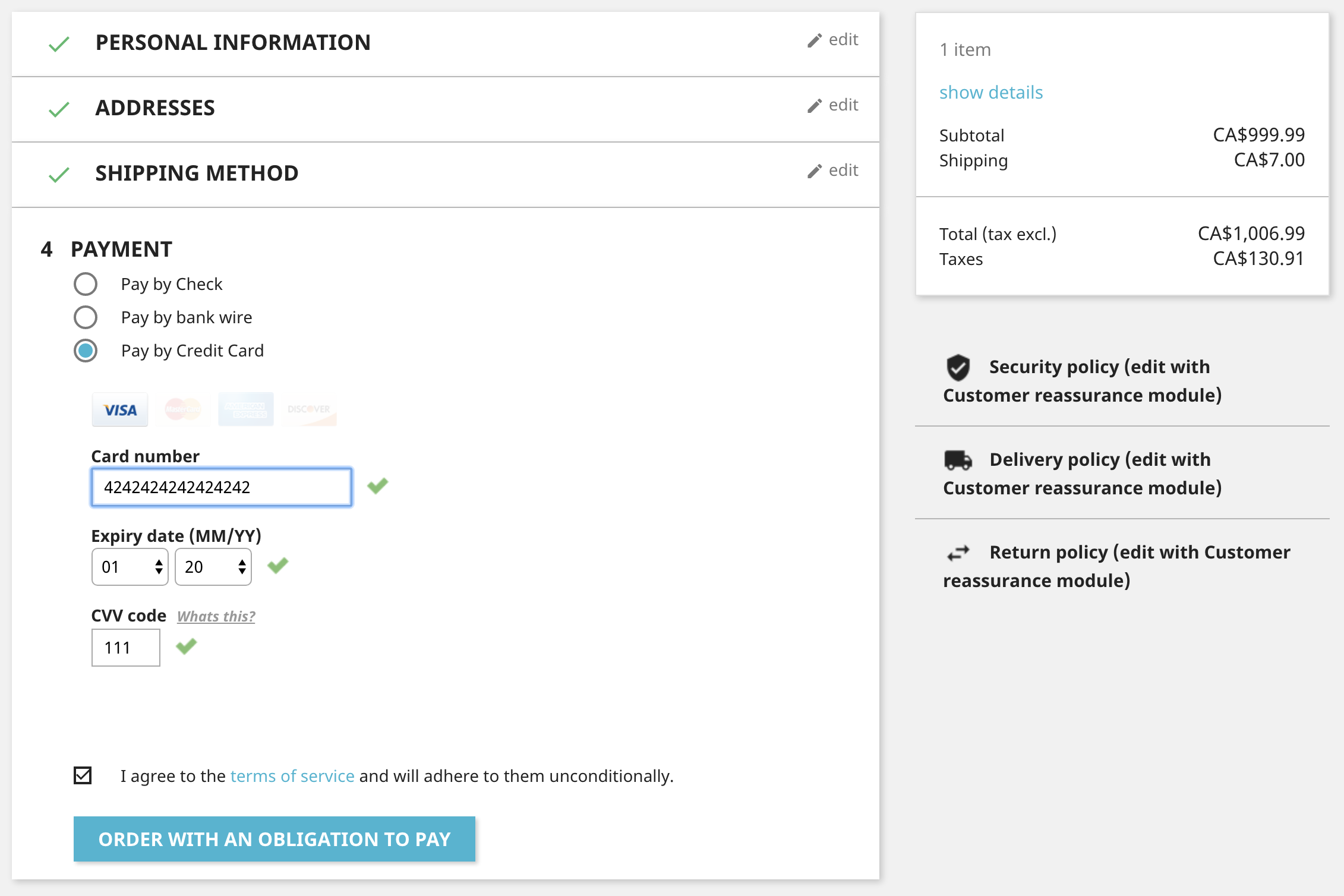 This is a Prestashop module that allows you to accept credit cards directly on your website using the Paysafe NETBANX API Integration.
Users can enter their payment information directly on your checkout page without having to leave your website.
Users never have to leave your website to checkout.
Validates the user's typing in real-time, checkmarks fade in to signal valid credit card numbers, expiry dates and CVV codes.
Sleek and modern user interface with subtle fade animations; when the user submits the payment form, the form fades to grey while the loading animation signals that the transaction is in progress.
A credit card logo becomes highlighted when the module detects the type of card entered using smooth and beautiful fade animations, improving the user experience.
Requires a Paysafe NETBANX account.
Requires an SSL certificate.
Enter your Paysafe NETBANX API username & password, and account ID into the module.
– 3.0.2 / 2.0.4

Add currency conversion configuration
Strip spaces from card number
Add character limit to address street and city
FIX Autoload classes
FIX issue with phone numbers 3.0.1
Fix issue with accented characters in street names

3.0.0

Updated for Prestashop 1.7

 2.0.1

FIX Class Autoload bug in PHP 7

 2.0.0

Changed from NETBANX API to Paysafe API.
Screenshots
Disclaimer: I am not responsible for the overall security of your website. This module only works in HTTPS, but if you modify the code to ignore this restriction, it is at your own risk.